Kinder Park 4-H club member builds rabbit house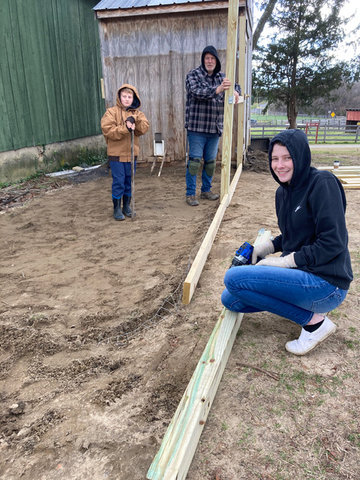 By Kristine Mase | Member of the Farm Education Breeding Club
During the summer of 2020, members of the Kinder Farm Park Small Animal Farm Education Team decided they needed to relocate the Rabbit House as the current location was difficult to keep cool. and the rabbits were digging.
In the middle of the summer, Ranger Helen Overman asked the small animal team to meet with Aneka Velthuis, a member of the Kinder Farm 4-H Club who wanted to qualify for the 4-H Diamond Clover award. . She proposed to build a new rabbit house, as it is "a great way to educate the public about rabbits and also to involve children in the breeding and care of these animals." The small animal team was ready to help Aneka achieve her goal.
The planning phase began in August and the team met and emailed in September and October, drawing plans and making a list of materials. Aneka submitted a proposal to the park management for approval. The Rabbit House was moved in November by Kinder Farm's hardworking housekeeping.
Work on the new runway attached to the Rabbit House began over Thanksgiving weekend and ended in mid-December. Throughout the process, Aneka's commitment and kindness inspired team members to give Aneka the opportunity to lead and learn from a build team made up of all adults. Aneka managed the planning and led the development, execution and validation processes required by the park superintendent.