House Flipper Pets DLC Now Available With Introductory Discount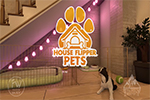 News: You can now have pets while flipping houses and updating your existing houses with new features.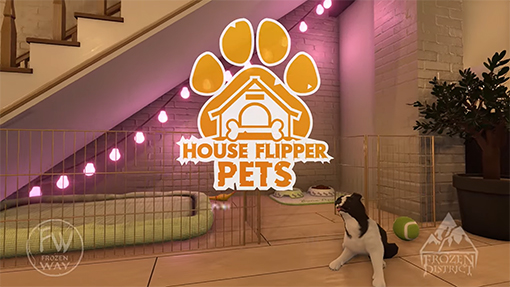 House Flipper Pets is available now, and you'll be able to choose from ten of the most popular dog and cat breeds, each with different traits and personalities. You can also take care of a guinea pig or a rabbit as well as some exotic species. Iguanas, snakes, and spiders have all arrived in the DLC, but it's not mandatory to deal with them if you're not a fan.
Be sure to check out the new paint and sticker mechanics, which allow you to snap and paste your custom images inside your House Flipper properties. After that, install an extra staircase to reach the attic, and don't forget to light up the house with a new addition of strings of colored bulbs to see how cozy it can get.
Along with the release of Pets DLC, you can also expect some changes to the base game. Now all players will be able to paint and tile ceilings, as well as add and change the position of all exterior doors.
House Flipper – Pets DLC features include:
Interact with your pets, take good care of them and create a unique bond.
Get ready for the challenges ahead with 11 new jobs.
Let your imagination run wild and go for a unique design with our 11 brand new ranch-style homes.
Experience flipping in a new rural environment!
3 new flipping mechanics are coming to Pets DLC – hang chains of light bulbs around your room, insert extra stairs, decorate your interior with custom standing and hanging pictures and wall decals.
Two long-awaited new mechanics for the base game – paint or tile your ceilings and buy and place new exterior doors.
The addition of more than 700 new products will make your interiors warm and cozy.
The developers have prepared a 10% introductory discount with the release of House Flipper-Pets DLC. The original price is $14.99. The DLC will be available on PC, but the developers have already talked about releasing it on console platforms in the future. Watch the trailer and let us know what you think. Are you going to buy this new Pets DLC?